Undergraduate Majors and Minors
Harness science to make better food.
The Department of Food Science is Penn State's home for the emerging technologies and best practices of making nutritious, safe, and delicious food and beverages. Our students take on careers as sensory analysts, food microbiologists, food and flavor chemists, managers of food processing operations, and more. Many go on to graduate or professional school, and some pursue entrepreneurial opportunities to create or join new food business ventures.
Majors and Minors
Food Science Major
The Food Science program is ideal for students who are passionate about food and fascinated with the rigor of science. Classes are hands-on and reflect the changing demands of the global food supply network. Students join faculty in conducting pioneering research in food chemistry, food choice and consumer behavior, food engineering and processing, and food microbiology.
Read More
about Food Science Major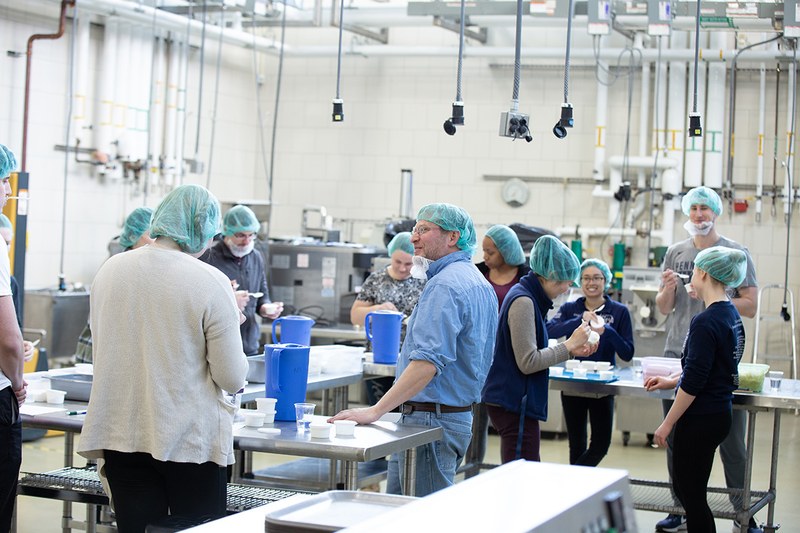 Food Systems Minor
The Food Systems minor prepares students for existing and emerging food systems careers by designing and delivering an integrative, interdisciplinary program that is learner-centered, experiential and stakeholder-responsive.
Read More
about Food Systems Minor