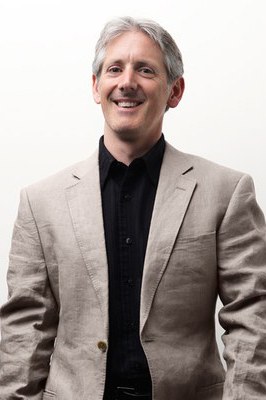 Edward

G

Dudley

,

Ph.D.
Director of E. coli Reference Center
Professor of Food Science
427 Rodney A. Erickson Food Science Building
University Park
,
PA
16802
Areas of Expertise
Microbiology
Microbial pathogens
Molecular microbiology
Microbial genomics
Food Safety
Food Microbiology
Education
Postdoctoral research, University of Maryland School of Medicine
Ph.D., University of Wisconsin Madison, Bacteriology, 2000
M.S., University of Wisconsin Madison, Food Science, 1994
B.S., Penn State University, Microbiology, 1991
Other Affiliations
Molecular Cellular and Integrative Biosciences
Center for Molecular Immunology and Infectious Disease
Center for Infectious Disease Dynamics

Research Interests
My program uses molecular biology, biochemistry, and molecular biology techniques to better understand the biology and evolution of foodborne pathogens, and to develop improved methods of tracking the spread of these organisms from farm-to-fork.
Escherichia coli O157:H7 is a foodborne pathogen that causes illness through mechanisms that include the elaboration of an AB5 protein called Shiga toxin. When I joined Penn State in 2007, the research community was just beginning to use genomic techniques to define the phylogeny of global isolates and to explain the heterogeneity observed in terms of virulence potential and toxin production. I took this opportunity to develop a program investigating the factors driving differences in toxin production using whole genomic analysis (mainly in collaboration with Dr. Mark Eppinger at the University of Texas-San Antonio), investigation of polymorphisms encoded within bacteriophage that carry the Shiga toxin genes, and interactions with members of the gut microflora. Most notably, we have found that certain strains categorized as low toxin producers synthesize high levels of toxin when co-cultured with other commensal strains of E. coli. We have also shown that inoculation of mice with such co-cultures causes more serious disease than inoculation with the pathogen alone. Future work is directed at better understanding the mechanisms behind these observations.
We are proudly a member of the US Food and Drug Administration's GenomeTrakr program, representing the Commonwealth of Pennsylvania. This program is a collaboration between Penn State and the PA Department of Health. Our goal is to help populate the whole genome sequence databases with foodborne isolates, particularly E. coli and Salmonella from food and environmental sources, and to help organizations such as our Department of Health and the food industry to gain the knowledge needed to enter this field or to gain the knowledge necessary to benefit from advances in genomic sciences.
In 2007, several high profile papers described the function of elements first discovered in bacterial genomes 30 years earlier, called CRISPR (Clustered Regularly Interspaced Short Palindromic Repeats). These manuscripts and those that followed elegantly described how CRISPR is an adaptive immune system for prokaryotes designed to protect cells against foreign DNA including bacteriophage and plasmids. We were some of the first to recognize that these rapidly evolving elements could be used as molecular signatures for strain identification during foodborne outbreaks. We have studied CRISPR diversity primarily in Salmonella enterica, with additional work in Shiga toxin producing Escherichia coli. We have demonstrated their utility in molecular subtyping, and for the development of rapid methods of pathogen identification. More recent (unpublished) work has begun to elucidate the function of CRISPR in S. enterica, as it becomes more apparent that CRISPR has functions outside of those of immunity. 
Research Information
Table S5.4: Rare codon tRNA usage in E. coli O157:H7 Sakai
Table S5.5: Tandem rare codons in the E. coli O157:H7 Sakai genome


Just a few of my favorite things
Publications
Whole-Genome Sequences of Salmonella Isolates from an Ecological Wastewater Treatment System.
Microbiology resource announcements, Connolly, C, Kaminsky, L, Pinto, G, Sinclair, P, Bajracharya, G, Yan, R, Nawrocki, E, Dudley, Edward, Kovac, Jasna, 2020
A Putative Microcin Amplifies Shiga Toxin 2a Production of Escherichia coli O157:H7
Journal of bacteriology, Mosso, Hillary M., Xiaoli, Lingzi, Banerjee, Kakolie, Hoffmann, Maria, Yao, Kuan, Dudley, Edward G., 2019
Detection of CTX-M-1 extended-spectrum beta-lactamase among ceftiofur-resistant Salmonella enterica clinical isolates of poultry
Journal of Veterinary Diagnostic Investigation, Denagamage, Thomas N., Wallner-Pendleton, Eva A., Jayarao, Bhushan M., Xiaoli, Lingzi, Dudley, Edward G., Wolfgang, David, Kariyawasam, Subhashinie, 2019
Use of whole genome sequencing in surveillance for antimicrobial-resistant Shigella sonnei infections acquired from domestic and international sources
Microbial genomics, Abelman, Rebecca L., M'ikanatha, Nkuchia M., Figler, Hillary M., Dudley, Edward G., 2019
Retrospective whole-genome sequencing analysis distinguished PFGE and drug-resistance-matched retail meat and clinical Salmonella isolates
Microbiology (United Kingdom), Keefer, Andrea B., Xiaoli, Lingzi, M'ikanatha, Nkuchia M., Yao, Kuan, Hoffmann, Maria, Dudley, Edward G., 2019
Whole-genome sequences of Escherichia coli isolates from cocoa beans imported from bolivia
Microbiology Resource Announcements, Nwanosike, Hephzibah, Chung, Taejung, Xiaoli, Lingzi, Condello, Megan, Dudley, Edward G., Kovac, Jasna, 2019
Whole-genome sequencing reveals resistome of highly drug-resistant retail meat and human Salmonella Dublin
Zoonoses and Public Health, Eyler, Andrea B., M'ikanatha, Nkuchia M., Xiaoli, Lingzi, Dudley, Edward G., 2019
Non-pathogenic escherichia coli enhance Stx2a production of E. coli O157:H7 through both bamA-dependent and independent mechanisms
Frontiers in Microbiology, Xiaoli, Lingzi, Figler, Hillary M., Banerjee, Kakolie Goswami, Hayes, Christopher S., Dudley, Edward G., 2018
Prevalence and phylogenetic characterization of Escherichia coli and hygiene indicator bacteria isolated from leafy green produce, beef, and pork obtained from farmers' markets in Pennsylvania
Journal of Food Protection, Scheinberg, Joshua A., Dudley, Edward G., Campbell, Jonathan Alexander, Roberts, Beth, DiMarzio, Michael, Debroy, Chitrita, Cutter, Catherine Nettles, 2017
Whole-genome sequence of Escherichia coli serotype O157:H7 strain PA20
Genome Announcements, Uhlich, Gaylen A., Paoli, George C., Zhang, Xinmin, Dudley, Edward G., Figler, Hillary M., Cottrell, Bryan J., Andreozzi, Elisa, 2017
Draft genome sequence of Bacillus velezensis GF610, a producer of potent anti- Listeria agents
Genome Announcements, Gerst, Michelle M., Dudley, Edward G., Xiaoli, Lingzi, Yousef, Ahmed E., 2017
Draft genome sequence of Brevibacillus laterosporus OSY-I1, a strain that produces brevibacillin, which combats drug-resistant Gram-positive bacteria
Genome Announcements, Yang, Xu, Huang, En, Yesil, Mustafa, Xiaoli, Lingzi, Dudley, Edward G., Yousef, Ahmed E., 2017
CRISPR-based typing and next-generation tracking technologies
Annual Reviews of Food Science and Technology, Dudley, Edward, Barrangou, Rodolphe, 2016
The interplay of Escherichia coli O157:H7 and commensal E. coli: the importance of strain-level identification.
Expert Reviews in Gastroenterology and Hepatology, Figler, Hillary, Dudley, Edward, 2016
Diversity of secretion systems associated with virulence characteristics of the classical bordetellae
Microbiology (United Kingdom), Park, Jihye, Zhang, Ying, Chen, Chun, Dudley, Edward G., Harvill, Eric T., 2015
A newly discovered Bordetella species carries a transcriptionally active CRISPR-Cas with a small Cas9 endonuclease
BMC genomics, Ivanov, Yury V., Shariat, Nikki, Register, Karen B., Linz, Bodo, Rivera, Israel, Hu, Kai, Dudley, Edward G., Harvill, Eric Thomas, 2015
Escherichia coli O157
BMC genomics, Yin, Shuang, Rusconi, Brigida, Sanjar, Fatemeh, Goswami, Kakolie, Xiaoli, Lingzi, Eppinger, Mark, Dudley, Edward G., 2015
Diversity of CRISPR loci and virulence genes in pathogenic Escherichia coli isolates from various sources
International journal of food microbiology, Jiang, Yun, Yin, Shuang, Dudley, Edward G., Cutter, Catherine N., 2015
Comparative analysis of subtyping methods against a whole-genome-sequencing standard for Salmonella enterica serotype Enteritidis
Journal of clinical microbiology, Deng, Xiangyu, Shariat, Nikki, Driebe, Elizabeth M., Roe, Chandler C., Tolar, Beth, Trees, Eija, Keim, Paul, Zhang, Wei, Dudley, Edward G., Fields, Patricia I., Engelthaler, David M., 2015
Characterization and evolution of Salmonella CRISPR-Cas systems
Microbiology (United Kingdom), Shariat, Nikki, Timme, Ruth E., Pettengill, James B., Barrangou, Rodolphe, Dudley, Edward G., 2015
Coculture of Escherichia coli O157:H7 with a nonpathogenic E. coli strain increases toxin production and virulence in a germfree mouse model
Infection and Immunity, Goswami, Kakolie, Chen, Chun, Xiaoli, Lingzi, Eaton, Kathryn A., Dudley, Edward G., 2015
Complete nucleotide sequence of pRS218, a large virulent plasmid that augment pathogenic potential of meningitis-associated Escherichia coli strain RS218
BMC Microbiology, Wijetunge, D, Karunathilake, E, Chaudhari, A, Katani, R, Dudley, Edward, Kapur, V, DebRoy, C, Kariyawasam, S, 2015
Complete nucleotide sequence of pRS218, a large virulence plasmid, that augments pathogenic potential of meningitis-associated Escherichia coli strain RS218
BMC microbiology, Wijetunge, Dona Saumya S., Karunathilake, Kurundu Hewage Eranda M., Chaudhari, Atul, Katani, Robab, Dudley, Edward G., Kapur, Vivek, Debroy, Chitrita, Kariyawasam, Subhashinie, 2014
Genome sequence of Escherichia coli O157
Genome Announcements, Sanjar, Fatemeh, Hazen, Tracy H., Shah, Sadiq M., Koenig, Sara S.K., Agrawal, Sonia, Daugherty, Sean, Sadzewicz, Lisa, Tallon, Luke J., Mammel, Mark K., Feng, Peter, Soderlund, Robert, Tarr, Phillip I., DebRoy, Chitrita, Dudley, Edward G., Cebula, Thomas A., Ravel, Jacques, Fraser, Claire M., Rasko, David A., Eppinger, Mark, 2014
CRISPRs: Molecular signatures used for pathogen subtyping
Applied and Environmental Microbiology, Shariat, N, Dudley, Edward, 2014
CRISPRs: molecular markers for tracking antibiotic resistant strains of Salmonella enterica
Winter 2014 newsletter of the Alliance for the Prudent Use of Antibiotics, Dudley, Edward, 2014
Ceramide trihexoside bottom spot as a receptor to detect Shiga toxin 2 from STEC
August 2014 newsletter of Matreya, LLC, Xiaoli, L, Goswami, K, Dudley, Edward, 2014
CRISPR-MVLST subtyping of Salmonella enterica subsp. enterica serovars Typhimurium and Heidelberg and application in identifying outbreak isolates
BMC microbiology, Shariat, Nikki, Sandt, Carol H., Dimarzio, Michael J., Barrangou, Rodolphe, Dudley, Edward G., 2013
Bifidobacterium animalis subsp. lactis ATCC 27673 Is a genomically unique strain within its conserved subspecies
Applied and environmental microbiology, Loquasto, Joseph R., Barrangou, Rodolphe, Dudley, Edward G., Stahl, Buffy, Chen, Chun, Roberts, Robert F., 2013
The evolutionary divergence of shiga toxin-producing escherichia coli is reflected in clustered regularly interspaced short palindromic repeat (CRISPR) spacer composition
Applied and environmental microbiology, Yin, Shuang, Jensen, Mark A., Bai, Jiawei, DebRoy, Chitrita, Barrangou, Rodolphe, Dudley, Edward G., 2013
Presence of shiga toxin-producing escherichia coli o-groups in small and very-small beef-processing plants and resulting ground beef detected by a multiplex polymerase chain reaction assay
Foodborne pathogens and disease, Svoboda, Amanda L., Dudley, Edward G., Debroy, Chitrita, Mills, Edward W., Cutter, Catherine N., 2013
Restrictive streptomycin resistance mutations decrease the formation of attaching and effacing lesions in escherichia coli O157:H7 strains
Antimicrobial agents and chemotherapy, Chen, Chun, Blumentritt, Carla A., Curtis, Meredith M., Sperandio, Vanessa, Torres, Alfredo G., Dudley, Edward G., 2013
Phage insertion in mlrA and variations in rpoS limit curli expression and biofilm formation in Escherichia coli serotype O157
Microbiology (United Kingdom), Uhlich, Gaylen A., Chen, Chin Yi, Cottrell, Bryan J., Hofmann, Christopher S., Dudley, Edward G., Strobaugh, Terence P., Nguyen, Ly Huong, 2013
Subtyping of Salmonella enterica serovar newport outbreak isolates by CRISPR-MVLST and determination of the relationship between CRISPR-MVLST and PFGE results
Journal of clinical microbiology, Shariat, Nikki, Kirchner, Margaret K., Sandt, Carol H., Trees, Eija, Barrangou, Rodolphe, Dudley, Edward G., 2013
The combination of CRISPR-MVLST and PFGE provides increased discriminatory power for differentiating human clinical isolates of Salmonella enterica subsp. enterica serovar Enteritidis
Food Microbiology, Shariat, Nikki, DiMarzio, Michael J., Yin, Shuang, Dettinger, Lisa, Sandt, Carol H., Lute, James R., Barrangou, Rodolphe, Dudley, Edward G., 2013
Identification and characterization of spontaneous deletions within the Sp11-Sp12 prophage region of Escherichia coli O157:H7 Sakai
Applied and environmental microbiology, Chen, Chun, Lewis, Carrie R., Goswami, Kakolie, Roberts, Elisabeth L., DebRoy, Chitrita, Dudley, Edward G., 2013
Whole-genome draft sequences of 26 enterohemorrhagic Escherichia coli O157:H7 strains
Genome Announcements, Eppinger, Mark, Daugherty, Sean, Agrawal, Sonia, Galens, Kevin, Sengamalay, Naomi, Sadzewicz, Lisa, Tallon, Luke, Cebula, Thomas A., Mammel, Mark K., Feng, Peter, Soderlund, Robert, Tarr, Phillip I., DebRoy, Chitrita, Dudley, Edward G., Fraser, Claire M., Ravel, Jacques, 2013
Where are we heading with Salmonella molecular subtyping?
Future Microbiolology, Shariat, N, Dudley, Edward, 2013
A combined multi-virulence-locus sequence typing and Staphylococcal Cassette Chromosome mec typing scheme possesses enhanced discriminatory power for genotyping MRSA
Infection, Genetics and Evolution, Verghese, Bindhu, Schwalm, Nathan D., Dudley, Edward G., Knabel, Stephen John, 2012
Technical note
Journal of dairy science, Miller, D. M., Dudley, Edward G., Roberts, Robert F., 2012
Development of a qPCR method for evaluation of strain dynamics during yogurt fermentation
, Miller, D., Dudley, Edward, Roberts, Robert, 2012
Short communication
Journal of dairy science, Loquasto, J. R., Barrangou, R., Dudley, E. G., Roberts, R. F., 2011
Escherichia coli O157:H7 of genotype lineage-specific polymorphism assay 211111 and clade 8 are common clinical isolates within pennsylvania
Foodborne pathogens and disease, Hartzell, Annette, Chen, Chun, Lewis, Carrie, Liu, Kuanqing, Reynolds, Stanley, Dudley, Edward G., 2011
Detection of shiga toxin-producing escherichia coli O26, O45, O103, O111, O113, O121, O145, and O157 serogroups by multiplex polymerase chain reaction of the wzx gene of the O-antigen gene cluster
Foodborne pathogens and disease, Debroy, Chitrita, Roberts, Elisabeth, Valadez, Angela M., Dudley, Edward G., Cutter, Catherine N., 2011
Multiplex PCR detection of shiga toxin-producing escherichia coli strains belonging to serogroups o157, o103, o91, o113, o145, o111, and o26 experimentally inoculated in beef carcass swabs, beef trim, and ground beef
Journal of Food Protection, Valadez, Angela M., Debroy, Chitrita, Dudley, Edward G., Cutter, Catherine Nettles, 2011
Influence of indigenous eukaryotic microbial communities on the reduction of Escherichia coli O157:H7 in compost slurry
FEMS Microbiology Letters, Puri, A, Dudley, Edward, 2010
Complete genome sequence and comparative metabolic profiling of the prototypical enteroaggregative Escherichia coli strain 042
PLoS One, Chaudhuri, R, Sebaihia, M, Hobman, J, Webber, M, Leyton, D, Goldberg, M, Cunningham, A, Scott-Tucker, A, Ferguson, P, Thomas, C, Frankel, G, Tang, C, Dudley, Edward, Roberts, I, Rasko, D, Pallen, M, Parkhill, J, P, J, Thomson, N, Henderson, I, 2010