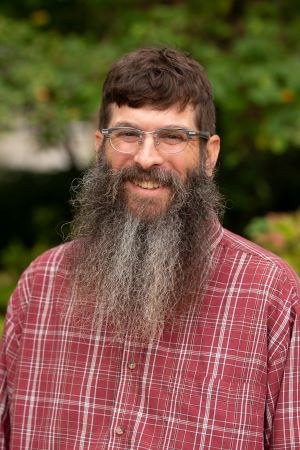 Joshua

D.

Lambert

,

Ph.D.
Professor of Food Science
Co-Director, Center for Plant and Mushroom Foods for Health
332 Rodney A. Erickson Food Science Building
University Park
,
PA
16802
Areas of Expertise
Cancer Prevention by Dietary Components
Obesity and Inflammation Prevention by Dietary Components
Food Toxicology
Bioavailability and Biotransformation of Dietary Components
Natural Products Chemistry
Education
Post-doctoral Research, Rutgers University, Chemical Biology
PhD., The University of Arizona, Pharmacology & Toxicology, 2001
B.S., The Pennsylvania State University, Biochemistry, 1997
Research Interests:
The research focus of my laboratory is on the potential obesity and fatty liver disease preventive effects, as well as, the bioavailability and potential hepatotoxicity of dietary phytochemicals.  We have active research programs on polyphenols derived from tea, cocoa, mushrooms, and avocados.
The emerging epidemic of obesity, and related complications including fatty liver disease, makes the development of preventive strategies a key public health concern.  My laboratory is currently studying the effectiveness of (-)-epigallocatechin-3-gallate (EGCG), and other dietary polyphenols, as obesity preventive agents with the goal of understanding the underlying mechanisms of action and maximizing preventive activity using mouse models.
Although dietary phytochemicals, including EGCG, have a long history of safe use as part of the diet, there is emerging evidence that high doses of some of these compounds, given in concentrated dose forms (capsules, tablets, etc.) may cause liver toxicity in humans.  Research in my laboratory is focused on understanding the dose-response relationships and mechanisms of action underlying these potential toxicities in mice.   We are studying the role of biotransformation and bioavailability in determining toxic potential of important dietary phytochemicals, and assessing the potential for phytochemical-drug interactions that could lead to adverse effects.
My laboratory is also interested in the potential lung cancer preventive activities of dietary phytochemicals either as single agents or in combination with pharmaceutical compounds.  The focus is on establishing efficacy in cell culture and mouse models of lung cancer and studying the underlying mechanisms of action.
Funding:
Our research is or has been funded by:
The National Center for Complementary and Alternative Medicine
The National Cancer Institute
The American Institute for Cancer Research

Tobacco Centers of Regulatory Science (P50), US National Institutes of Health (NIH) and US Food and Drug Administration (FDA)

The Pennsylvania Soybean Board

The Cherry Marketing Institute

The California Table Grape Commission

Awards:
2015  Thomson Reuters Highly Cited Researcher (Ag. Sci)

2014    Azzara Family Bioactives Award, Penn State University

2014    Silvio and Edith Crespo Faculty Award, Penn State University

2014    Thomson Reuters Highly Cited Researcher (Ag. Sci.)

Selected Publications (from more than 85):
Ryan CM, Khoo W, Ye L, Lambert JD, O'Keefe S, Neilson AP (2016) Loss of native flavanols during fermentation and roasting does not necessarily reduce digestive enzyme inhibiting bioactivities of cocoa.  J Ag Food Chem. 

64: 3616 – 25

.  

   

Yeoh BS, Aguilera R, Singh V, Xiao X, Lambert JD, Vijay-Kumar M  (2016) Epigallocatechin-3-gallate alleviates gut inflammation through inhibition of myeloperoxidase and the effect is counter-regulated by iron and lipocalin 2.  Am J Pathol. 

186: 912 – 26

.
Hao L, Huang K-H, Ito K, Sae-tan S, Lambert JD, Ross AC  (2016) Fibroblast growth factor (FGF)-21 gene expression is regulated by nutritional signals and physical activity in mice and HepG2 liver cells.  J Nutr.

  146: 184 – 90

.
O'Shea D, Law J., Egli A, Douglas D, Lund G, Lambert J, Law M, Burton D, Tyrrell D, Houghton M, Humar A, Kneteman N (2016) Prevention of HCV infection using a broad cross-neutralizing monoclonal antibody (AR4A) and epigallocatechin-gallate.  Liver Transplantation.  22: 324 – 32.
Stanley TH, Smithson AT, Neilson AP, Anantheswaran RC, Lambert JD (2015) Analysis of cocoa proanthocyanidins using reversed phase high performance liquid chromatography and electrochemical detection: application to studies on the effect of alkaline processing.  J Ag Food Chem. 

63: 5970 – 5

.
Bitzer ZT, Glisan SL, Dorenkott MR, Goodrich KM, Ye L, O'Keefe SF, Lambert JD, Neilson AP (2015) Cocoa procyanidins with different degrees of polymerization possess distinct activities in models of colonic inflammation.  J Nutr Biochem. 

26: 827 – 31

.
Forester SC, Lambert JD (2015) The catechol-O-methyltransferase inhibitor, tolcapone, increases the bioavailability of unmethylated (-)-epigallocatechin-3-gallate in mice.  J. Func Foods. 

17: 183 – 8

.

Sae-tan S, Rogers CJ, Lambert JD (2015)  Decaffeinated green tea and voluntary exercise induce gene changes related to beige adipocyte formation in high fat-fed obese mice.  J Func Foods.  14: 210 - 14.

James KD, Forester SC, Lambert JD (2015)  Dietary pretreatment with green tea polyphenol, (-)-epigallocatechin-3-gallate reduces the bioavailability and hepatotoxicity of subsequent oral bolus doses of (-)-epigallocatechin-3-gallate.  Food Chem Toxicol. 

76: 103 – 8

.
Tao L, Park JY, Lambert JD (2015)  The differential pro-oxidative effects of the green tea polyphenol, (-)-epigallocatechin-3-gallate, in cancerous and normal oral cells are related to differences in sirtuin 3 signaling.  Mol Nutr Food Res. 

59: 203 – 11.
Teaching Responsibilities:
FDSC 406, Physiology of Nutrition
FDSC 407, Food Toxins
FDSC 501, Research Methods
FDSC 597E, Advanced Topics in Food Toxins, Mutagens, and Carcinogens