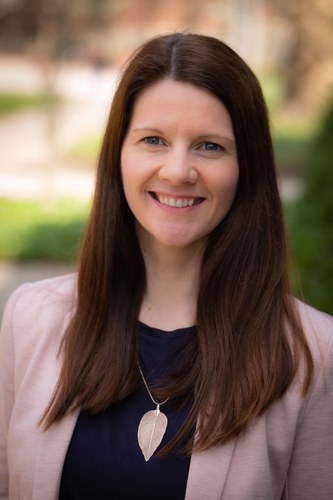 Jasna

Kovac

,

Ph.D.
Lester Earl and Veronica Casida Career Development Professor of Food Safety
Associate Professor of Food Science
437 Rodney A. Erickson Food Science Building
University Park
,
PA
16803
Areas of Expertise
Microbial Food Safety
Foodborne Pathogens
Genomic Epidemiology
Microbiomes in Food Systems
Antimicrobial Resistance
Education
BSc - University of Ljubljana (Microbiology, concentration: Microbial Biotechnology), 2011
PhD - University of Ljubljana (Biosciences, concentration: Biotechnology), 2015
Visiting scholar - University of Graz (Bucar lab), 2011
Visiting scholar - Iowa State University (Zhang lab), 2012
FEMS Fellow - Oxford University (Maiden lab), 2014
Erasmus Fellow - University of Veterinary Medicine Vienna (Wagner lab, Stessl group), 2015
Postdoc - Cornell University (Wiedmann lab), 2015 - 2017
Research
The goal of our research is to advance the understanding of genetic and environmental factors driving the:
expression of virulence factors;
evolution of foodborne pathogens and antimicrobial resistance;
transmission of foodborne pathogens and antimicrobial resistance.
We use a precision food safety approach, including comparative genomics and metagenomics to generate the knowledge needed for the development of risk assessment tools and intervention strategies leading to a safer and sustainable food supply chain.
Lab Members
Visit our lab website.
Graduate students
Graduated
Graduate Programs
PhD Dual-Title Degree Programs
Courses
FDSC 409 - Laboratory in Food Microbiology (Fall semester; 2 cr)
FDSC 517 - Microbial Genomic Epidemiology (Spring semester; 3 cr)
FDSC 497 - Microbial Whole-Genome Sequence Analyses (Spring; 1 cr)
FDSC/INTAG 460 - Food Production in Italy (Spring break; study abroad; 1 cr)
FDSC 496 - Independent Studies (all semesters; variable cr)
FDSC 600/MCIBS 600 - Thesis Research (all semesters, variable cr)
FDSC 494H - Honors Thesis - (all semesters, variable cr) 
Funding
Ongoing projects:
USDA NIFA
US AID
Penn State Huck Institutes of the Life Sciences
PA Department of Agriculture
Completed projects:
USDA NIFA
NIH NIGMS
CDC
FDA
State Horticultural Association of Pennsylvania (SHAP)
Penn State Institutes of Energy and the Environment (IEE)
PA Department of Agriculture
Bill and Melinda Gates Foundation, UK 

Foreign, Commonwealth & Development Office