Ronald V. Josephson Honored as 2006 College of Agricultural Sciences Outstanding Alumni
Posted: November 21, 2008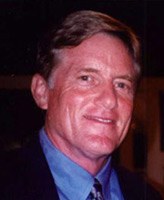 Ronald V. Josephson
Ronald V. Josephson of Encinitas, CA, has been selected as one of six recipients of the 2006 Outstanding Alumnus Award from Penn State's College of Agricultural Sciences. Josephson, professor emeritus at San Diego State University, earned his bachelor's degree with distinction in agricultural science and industry in 1960 from the Penn State College of Agricultural Sciences. After obtaining his master's and doctoral degrees from the University of Minnesota, he was hired by The Ohio State University, where he served for five years as an assistant professor of food science and nutrition.
Joining San Diego State University in 1975 as associate professor of foods and nutrition, Josephson continued to expand an academic career that would include several years in various administrative capacities, including acting department chairman, and an increasing commitment to food science research, education, and professional service. He has authored more than 30 refereed articles on the composition, stability, and nutritional value of foods in journal publications such as the Journal of Dairy Science, the Journal of Food Science and Journal of the American Dietetic Association.
Josephson's research has focused on cow's milk and dairy products, human milk, goat milk, fish and shellfish, soybean products, and medical foods. He taught numerous courses in food science, including food preparation, food chemistry, nutrient analysis, food proteins, and food sensory properties. He also served as academic advisor to hundreds of undergraduate and graduate students until retiring as professor in the Department of Exercise and Nutritional Sciences.
Josephson has been a long time member and participant in the Institute of Food Technologists (IFT) and the American Dairy Science Association (ADSA). For IFT, he served as food science communicator and committee chairman for symposia. He also served as a reviewer for several journals and a member of the Editorial Advisory Board for CRC Reviews in Food Science and Nutrition. Josephson was elected and served as President of the San Diego Chapter of Sigma Xi, a research honorary society.
Josephson was recognized for his dedicated service to students and professionals at San Diego State with the university's Outstanding Academic Advisor award and his department's Alumni and Associates Outstanding Faculty Award, which he received three times. Josephson also received the Penn State Alumni Fellow Award, the most prestigious award presented by the Penn State Alumni Association, in 1999.

Department of Food Science
Address
202 Rodney A. Erickson Food Science Building
University Park
,
PA
16802
Directions
Department of Food Science
Address
202 Rodney A. Erickson Food Science Building
University Park
,
PA
16802
Directions