Bennett Receives 2012 Graduate Student Leadership Award
Samantha Bennett, a 2012 Masters candidate in Food Science, is the recipient of the Food Industry Group Graduate Student Leadership Award.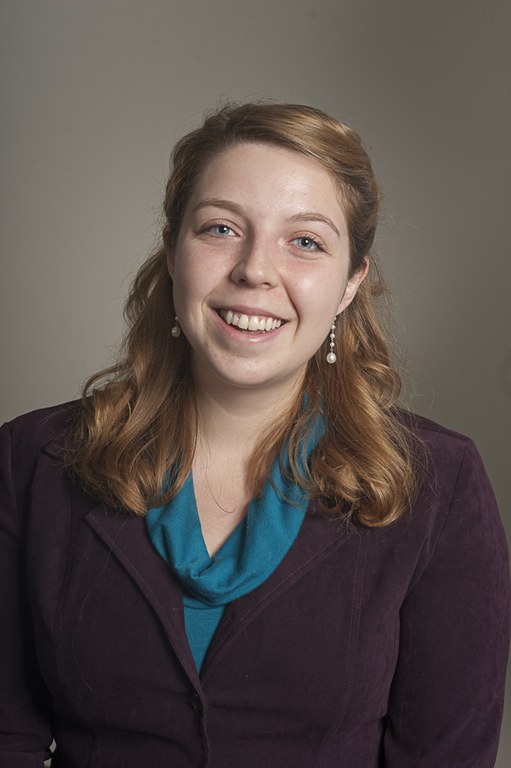 Samantha Bennett
Samantha is an active member in several professional societies including, the Institute of Food Technologist (IFT), the Association of Chemoreception Sciences (AChemS) and the Society of Sensory Professionals (SSP). As a graduate student, Samantha served as a mentor to several students under the Women in Science and Engineering (WISER) Program as part of a NASA Space Grant. Her mentoring efforts led to a published paper in the journal of Chemical Senses. She served as lead teaching assistant in a graduate level sensory course and served as a Graduate Representative for the students in the department.
Samantha has published in several professional journals including the Chemosensory Perception, Chemical Senses, and Food Quality and Preference, as well as presented numerous poster sessions at professional meetings nationally and Internationally.
Samantha's research at Penn State focused on Chemesthesis and Bitterness of Natural and Synthetic Anti-inflammatory Stimuli. She is currently employed at General Mills.
Department of Food Science
Address
202 Rodney A. Erickson Food Science Building
University Park
,
PA
16802
Directions
Department of Food Science
Address
202 Rodney A. Erickson Food Science Building
University Park
,
PA
16802
Directions